TPi Arcade won Modern Casting Magazine's "Best Example of a Casting Conversion" for their April 2019 Issue. Modern Casting states: "This award will recognize companies that used metalcasting's strengths to convert a product from a non-casting process."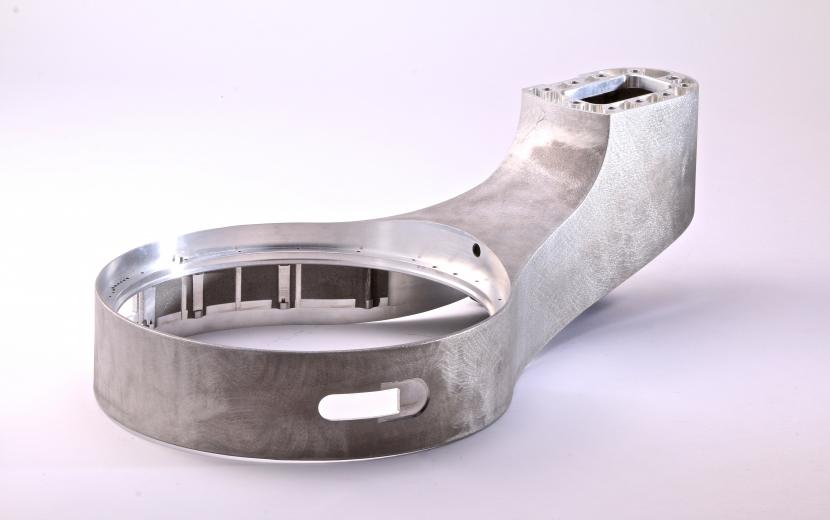 Halo
Material: A356 aluminum with a T6 heat treatment.
Process: V-Process (Learn More)
Weight: 6.4 lbs
Dimensions: 28 x 14.5 x 8.25 in.
Application: Precision bearing housing for robotic surgery.
This component was originally designed as a part machined from billet and took advantage of the V-Process attributes to convert it to a casting.
The casting has vertical (0 degree draft) and thin walls (.0125 in.) to minimize weight additions.
Changing to a casting reduced cost by 80%, roughly $3,500 per part.
The casting is produced with a 5% elongation in a T6 condition.
Learn more about Metal Casting Magazine casting competition.